"Your smartphones are dirtier than toilet bowls", you shudder as you remember that phrase, while you cautiously wipe your iPhone screen. Unfortunately, besides being just a motivation to clean your screen, it's the truth; as what studies proved, germs and microbes that even include e-Coli may accumulate on your phone's screen. That's why your phone screen needs some tough loving every now and then, such as a daily cleaning method or an iPhone 7 screen replacement Perth gadget repair shops offer today.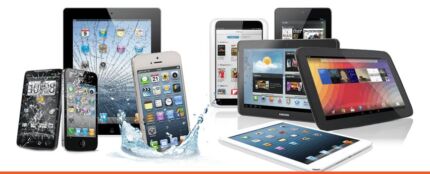 The thing about phones is that they're filthy. It's a disgusting fact we need to face and deal with. Compared to pens, keyboards, and laptops, people are more hands on with their smartphones since the usage is more personal.
Smartphone screens, in general, are always in contact with our fingers, cheeks or jaws, pockets, bags, and so on. This goes without saying, but it can't be avoided that bacteria from those areas accumulate on the iPhone screen. This happens especially to many iPhone fans who choose to live without a screen protector.
You don't need to clean your phone just to be free from bacteria. It will also benefit you as a clean, unscathed phone has much more resale value. While you can find an iPhone 7 screen replacement in Perth anytime, cleaning is an easier but higher priority task. Click here Star Tech Phone Repairs
So, how do you clean your iPhone screen?
Cleaning your iPhone is an easy but crucial task to keep you from disease-causing bacteria.
When should you clean your iPhone screen?
It's best advised to do the cleaning every day. On the other hand, if you see the touch ID starts to get filthy or it's not functioning properly, you may clean it right away. As for a greasy camera lens, you can wipe it off immediately as it affects photo quality.
For minimal, everyday cleaning, you'll need only one tool:
Lint-free cloth – a type of microfibre cloth you can find in auto shops. This is an absorbent type of cloth that's usually 100% cotton. It's suitable for wiping iPhone screens since it's scratch-free.
For liquid spillages like lotion, ink, or liquid soap, you'll need to:
Wrap a lint-free cloth to absorb the moisture.
Make sure to unplug all the cables attached to your iPhone.
Let the device lean on the wall in an upright position if moisture/liquid has entered the ports.
For completely submerged iPhones, you must:
Yank it out right away.
Let the device lean on the wall in a horizontal position, in a well-ventilated area.
Never use a blower to dry it.
For sand and other particles, you must:
Be careful in wiping as you may scratch the screen.
Use a smooth brush gently to get the particles off.
iPhone Screen replacements
There's nothing more aggravating than a badly-cracked iPhone screen. In some cases, it might even endanger a complacent user because of glass shards.
The latest versions, iPhone 7 and 7 Plus, all come with an oleophobic/oil repellent coating that's fingerprint-resistant. Even too much brushing and harsh cleaning products can wear this coating off. In case your iPhone screen has cracked and given up on its life, you can always opt for an iPhone 7 screen replacement Perth has these days.
An iPhone 7 screen replacement Perth gadget shops offer can be acquired for $170. If you have older models, you can get it for as low as $80-90. With a Perth iPhone 7 screen replacement, your old iPhone screen will be replaced with a more robust, long-lasting screen.
To find iPhone 7 screen replacement Perth has these days, you may try visiting http://www.startechphonerepairs.com.au/iphone-7-screen-replacement-perth.html